U of T OneDrive desktop client installation instructions:
https://uthrprod.service-now.com/infocomm?id=kb_article&sys_id=d33df2571b3a9c108d6e4118cc4bcbdc
---
OneDrive options
Use OneDrive to back up your Desktop, Documents, and Pictures folders. To make sure that these folders are currently being backed up:
Right-click on the OneDrive icon in the system tray, select Settings: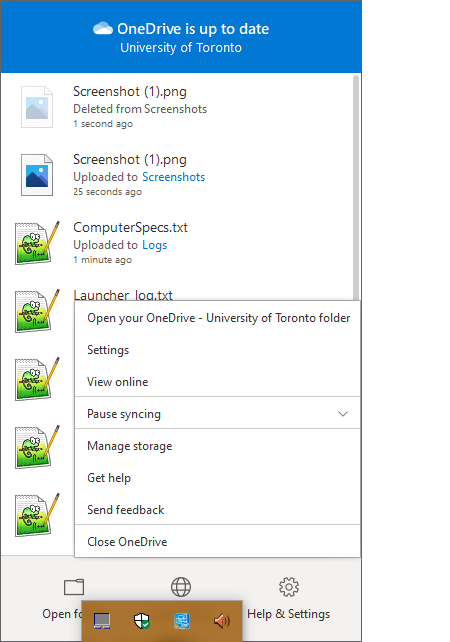 Select the 'Backup' tab in the OneDrive settings window and click the Manage backup button: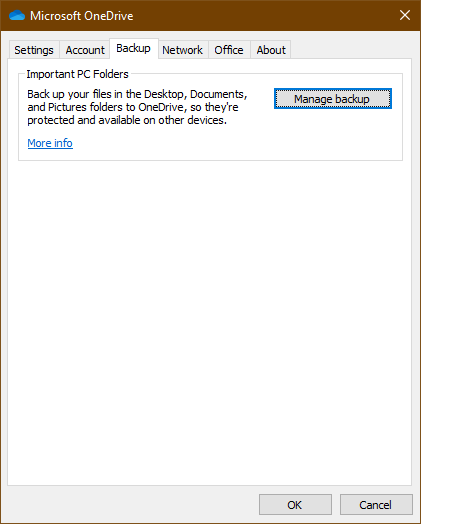 If any folders in the Manage folder backup window don't say 'Files backup up', click on them to make the upper-right checkmark blue and click the Start backup button.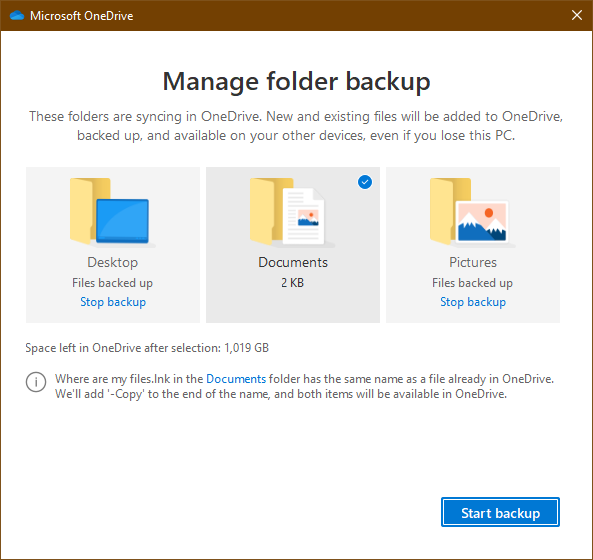 Any new files or folders added to your Desktop, Documents, or Pictures folders will be automatically backed up to OneDrive.