All active members of staff and students at the University are entitled to install the Microsoft Office suite of applications on a Windows PC or Mac. They can be installed on up to 5 devices you own, but you will have to be authenticated using your UofT credentials in each instance. For mobile versions (iPad/iPhone, Android devices), install from the App Store and activate using your UofT credentials.
N.B. If your computer already has any versions of any Office apps installed, it is strongly recommended that you uninstall them before proceeding. New Windows PCs often ship with a demo version of Office — instructions for removing are further down this page.
Install Office Pro Plus 365 on your computer
Log into UTmail+ via a web browser.
Click your user icon and choose My account.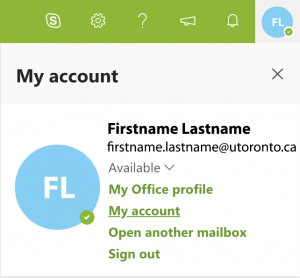 In the My Account tab, click Install Office.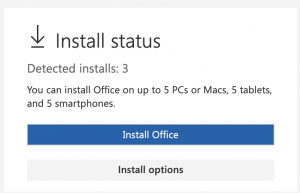 Mac: The browser will download a .pkg file. Open Finder, navigate to Downloads and double-click the downloaded file to launch the Office installer.

Windows: If you see the Save window, choose a location and click Save File to save the .exe setup file.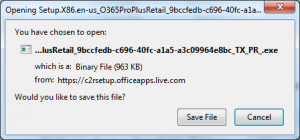 Windows: Double-click the .exe file to begin the installation. In the security screen, click Yes to continue with the installation.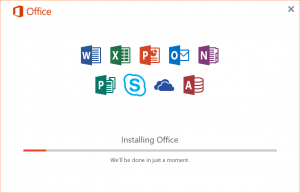 A Microsoft Office progress screen will appear. Once it finishes, click Close.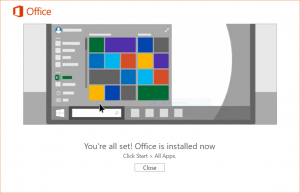 Open one of the newly installed apps, such as 
Word
. Upon launch you will be prompted to allow updates to be automatically installed. Click 
Accept
 to continue.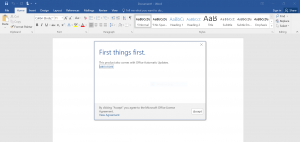 You will see the Sign in screen, or, if it does not appear automatically, click Sign in in the upper right corner and the Sign in screen will appear. Enter your U of T email address and click Next.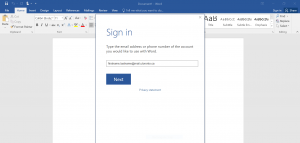 You will be redirected to the University of Toronto Weblogin page. Enter your UTORid and password and click Log in.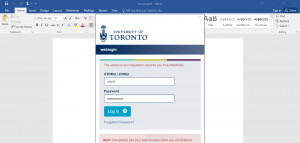 Office will complete activation, after which you can use the software.
---
Remove old/demo versions of Office
Many Windows PCs ship with a demo version of Microsoft Office. It is important to remove these before installing the University's licensed versions of Office apps. This guide will walk you through removing any current installations of Office on your computer.
To avoid conflicts with the new install, we'll want to first uninstall old versions of Office.
To uninstall Office programs in Windows 10
(click images to zoom in)
1 – Click start

2 – Click settings

3 – Select "Apps" then "Apps and Features"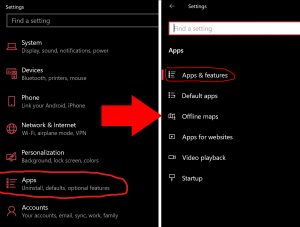 4 – In the search box under "Apps and Features" you will want to start by searching for "office" (1) – then click "uninstall" (2) next to any Microsoft Office products that appear.
Note: If you have installed individual office programs such as "Word" you may need to search for and uninstall these individually as well.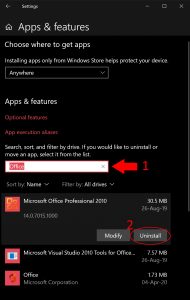 With Office uninstalled, it is now safe to install the correct version.